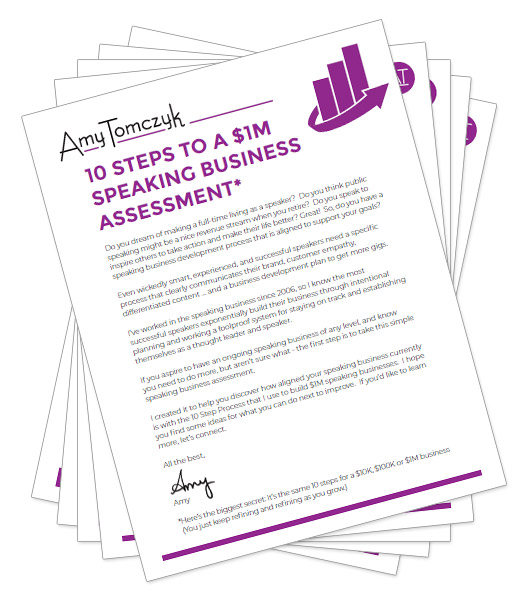 10 STEPS TO A $1M SPEAKING BUSINESS ASSESSMENT*
Even wickedly smart, experienced, and successful speakers need a specific process that clearly communicates their brand, customer empathy, differentiated content … and a business development plan to get more gigs.
This helpful download will give you a better understanding of your next steps and long-term goals.
*Here's the biggest secret: It's the same 10 steps for a $10K, $100K or $1M speaking business.
Simply fill out the quick form below and you'll be on your way.